Hey, everyone I'm kinda new here. I've bought a few corals from people on here in the past but I'm not sure I've ever posted. Trying to be a little more active in the hobby so thought I'd post up my tank. Don't see a lot of nanos on here so it's something a bit different.
Started the tank back on January 2nd 2015 and the tank went through a move in 2017. It's the first reef tank I've really had and it's been a mostly fun and positive experience. I've had a few fish not make it and a few coral losses as well but no crashes yet hmmm *knocks on wood*.
Equipment:
Light - 24in Photon V2
Skimmer - Hydor Nano
Return Pump - Rio 1400
Overflow Eshopps HOB Nano
Powerhead - Jebao RW4 ( I think)
Sump - Custom 10G with custom algae scrubber
Livestock:
1 Clownfish, 1 Black Clownfish
1 Yellow Clown Goby
1 Cleaner Shrimp
3 Blue Leg Hermits
Misc Snails
LPS:​
Purple Tip Frogspawn
Hammer
Duncan
Neon Green Candy Canes
Acans
Purple Blasto
Red + Green Blasto
Green Goniopora
SPS:​
Purple Montipora Cap
Purple Encrusting Montipora
Purple Digitata
Forest Fire Digitata
Green Birdsnest
A blueish cyphastrea
Green porities
Softies and Anemones:​
Green Sinularia
Neon Green Toadstool
Kenya Tree
Pulsing Xenia
Assorted Zoas
Assorted Mushrooms
A bit of GSP
Purple Gorgonian
3 Different Rock Flower Nems
Pictures from over the years, hope you enjoy!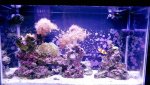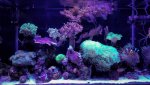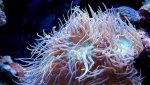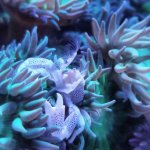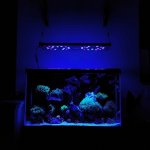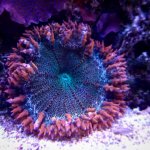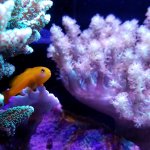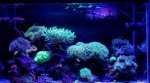 Last edited: